Facility Managers Training Course
Facility Managers Training Course
14 October 2019 - 15 October 2019
York
Scientific Organisers: Peter O'Toole (University of York) and Alex Sossick (University of Cambridge)
This is an intensive course equipped to give you the basic knowledge to enable you to run a core facility effectively. There will be tips and tricks throughout from experienced experts in the area. It is geared towards all levels, from those experienced in running a core lab to those looking to move in to this field as a career. The course will cover everything needed to set up and develop a core lab, this will include:

Managing staff (grades, performance reviews, example track records),
Finance (Charging, Budgets and Forecasting),
Booking (auditing and billing),
Training and recording (T&C's, records, small group, one-to-one etc),
QA (monitoring/logging/frequency),
Managing User Expectations,
How to Win Funds and much more!
Run over two days, many elements will be interactive and with plenty of discussion time. The course tutors represent light microscopy, electron microscopy, flow cytometry and general core facilities with an oversight that includes Proteomics, Metabolomics, Genomics, Bioinformatics, Molecular Interactions/Biophysics, Protein Production.
This will be a two day course for a maximum of 20 facility managers.
Invited Speakers
Dr Peter O'Toole

RMS Vice President

University of York
Peter O'Toole heads the Imaging and Cytometry Labs within the Technology Facility at the University of York which includes an array of confocal microscopes, flow cytometers and electron microscopes. Peter gained his PhD in the Cell Biophysics Laboratory at the University of Essex and has been involved in many aspects of fluorescence imaging. Research is currently focused on both technology and method development of novel probes and imaging modalities. He has ongoing collaborations with many leading microscopy and cytometry companies and his group also provides research support to many academics and commercial organisations. Peter is also heavily involved with teaching microscopy and flow cytometry which includes organising and teaching on both the RMS Light Microscopy Summer School and the RMS Practical Flow Cytometry courses.

Mr Alex Sossick

Light Microscopy Section Vice Chair

University of Cambridge
Alex heads the Imaging Facility at the Gurdon Institute, which includes a variety of microscopy techniques including confocal, high throughput and deconvolution. He is keen to raise the level of microscopy understanding and application, and runs and takes part in various microscopy courses.

Joanne Marrison

University of York

Dr Natasha Stephen

Plymouth University
Natasha is a Lecturer in Advanced Analysis (Earth & Planetary Sciences) within the School of Geography, Earth & Environmental Sciences at Plymouth University, and assists with the management & development of Plymouth Electron Microscopy Centre; the university's flagship, multidisciplinary analytical suite. She completed her PhD at Imperial College London & the Natural History Museum London in 2014, focusing on the geology & surface mineralogy of Mars, and moved to Plymouth University straight afterwards. Natasha's research focuses primarily on the use of meteorites to ground-truth spacecraft data at Mars (including Mars rovers and orbiters) as well as asteroids (Vesta, Itokawa etc.), by using various non-destructive analytical techniques. Natasha manages the Plymouth Planets research group, is an avid public speaker, heavily engaged in outreach activities, and an active member of the Meteoritical Society & Royal Astronomical Society.

Mr Derek Davies

Flow Cytometry Section Chair

The Francis Crick Institute
Derek runs a large flow cytometry core facility at Cancer Research UK's London Research Institute which covers all aspects of cell analysis and sorting. He co-organises the section's annual flow cytometry course at the University of York and is active in promotion of cytometry via focussed meetings and other courses. He is one of the principal organisers of the flowcytometryUK biennial meeting and also the Advances in Cytometry Meeting. Derek is particularly keen to promote cytometry education within the UK and beyond.
Delegate Information
Registration
This event is now FULLY BOOKED. To be added to a waiting list, please contact Kate Jermey.
RMS Member Registration Rate, including accommodation: £545
Non-Member Registration Rate, including accommodation: £585
Included in your registration is the following;
One nights' en-suite, bed and breakfast accommodation
Transport each day to and from the University
A buffet lunch on both days
Tea/coffee and biscuits
An evening meal on the Monday night
Admittance to this event is for registered and authorised attendees. Unfortunately we cannot permit access to visitors or allow non-registered persons to enter the meeting. If you have any questions, please contact the RMS contact for this event.
Bursaries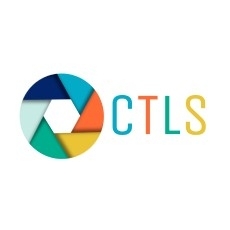 The course is endorsed by the CTLS (Core Technologies for Life Sciences) international association.
Three bursaries (500 euros each) will be available for non UK CTLS member participants.
To apply for these bursaries and to obtain more information about CTLS, please write to contact@ctls-org.eu

Venue for the Course
The Facility Managers Training Course takes place within the Biology Department of the University of York. The Biology department is situated on Wentworth Way.
The full address is:

Department of Biology
University of York
Wentworth Way
York
YO10 5DD

For more information on the University, please visit www.york.ac.uk
Sponsors
If you would like to sponsor this course, please contact Kate Jermey.
Nikon UK Ltd

Nikon Instruments is a leading manufacturer in light microscopy and metrology solutions. With over 100 years' experience in optical design and a strong core technology group, Nikon has become a truly iconic brand for all types of imaging.

Nikon's philosophy is to meet needs and exceed expectations. We specialise in the development of optical products, building an unbeatable reputation for lens technology and precision optics. We pride ourselves on providing high contrast, high definition, and aberration free images.

https://www.nikoninstruments.com/en_EU/
These events may also be of interest