Banner image courtesy of Lothar Schermelleh, Micron Bioimaging Facility, University of Oxford


Frontiers in Bioimaging 2022 will focus on the latest developments in optical and electron microscopy as well as image analysis. Sessions will cover novel technical developments and applications of these microscopy-based approaches to key cell and molecular biology questions with an overarching aim to bring insights on how they participate in our understanding of human health and disease. We aim to provide an environment where early-careers and established researchers can meet and engage with a broad range of imaging approaches and to make valuable contacts with leading groups in the field.
Prize Winners
Congratulations go to Akaash Kumar, MRC Laboratory of Molecular Biology, for his talk on Multispectral live cell imaging with uncompromised temporal resolution and Mollie McFarlane, University of Strathclyde for her poster on Enhanced fluorescence from semiconductor quantum dot-labelled cells excited at 280 nm.
---
Scientific Organisers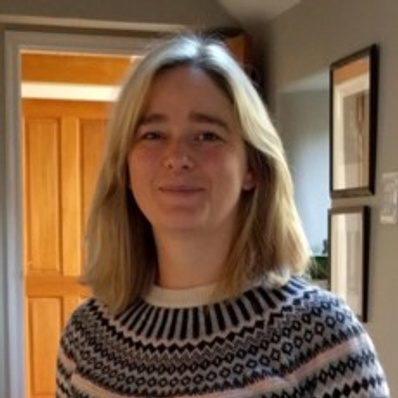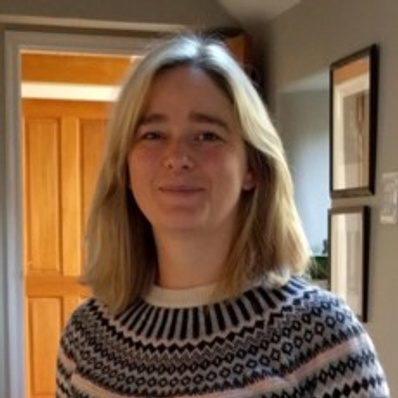 Joëlle Goulding
University of Nottingham
Joëlle is a research fellow in advanced microscopy at the University of Nottingham within the Centre of Membrane Proteins and Receptors (COMPARE). COMPARE is a unique collaboration between the Universities of Birmingham and Nottingham. Following a PhD in Genetics at the University of Nottingham, she moved into the field of G protein-coupled receptor (GPCR) pharmacology within the group of Professor Stephen Hill specialising in the development of imaging technologies to study the pharmacology of Class A GPCRs utilising fluorescent ligands and bioluminescent fusion proteins. This work has harboured an interest in studying endogenous receptor function and translating techniques for use within stem cell derived model systems. In 2017 Joëlle joined COMPARE and is working on the development of Fluorescent Correlation Spectroscopy (FCS) methodologies alongside Bioluminescence Resonance Energy Transfer (BRET) imaging for GPCRs and tyrosine kinases.
Data Analysis in Imaging Science Section Chair, Francis Crick Institute
Martin Jones
Data Analysis in Imaging Science Section Chair, Francis Crick Institute
Martin is currently Deputy Head of Microscopy Prototyping in the Electron Microscopy Science Technology Platform at the Francis Crick Institute. His work focuses on developing new software and hardware tools for dealing with the deluge of data coming from modern microscopes. His background is in experimental quantum optics from the University of Sussex. After postdoctoral research and teaching fellowships in physics, he moved to the Vascular Biology Lab led by Holger Gerhardt at Cancer Research UK's London Research Institute to work on microscope development and image analysis. From there he moved to the LRI's Electron Microscopy core facility, led by Lucy Collinson, which subsequently moved to its current home at the Francis Crick Institute. Martin now works closely with the Crick's Scientific Computing Science Technology Platform to work on methods for analysing large complex imaging datasets and has a strong interest in training.
Deirdre Kavanagh
University of Oxford
Deirdre Kavanagh is a facility manager working at the Micron Biochemistry Imaging Facility at the University of Oxford. She has expertise in fluorescence microscopy with specialist interest in super-resolution, fluorescence correlation spectroscopy and light-sheet technologies. She completed a PhD in Engineering and Physical Sciences and as a post-doctoral researcher she applied advanced microscopy to investigate the molecular machanisms underlying cell communication. At Micron, she supports a large user base via teaching, training and assisted imaging and analysis sessions. She is proactively involved in the organisation and development of microscopy networks, workshops, courses and public engagement.
RMS Event Contacts
Events & Outreach Manager
Dawn Hopkins
Sponsorship Manager
Contact Dawn for corporate opportunities and RMS Corporate Advisory Board (CAB) enquiries.
Infocus Scientific Editor, University of Glasgow
Leandro Lemgruber
Infocus Scientific Editor, University of Glasgow
Leandro obtained his PhD in Biophysics in Brazil, studying the cellular structure of parasites and the interaction with host cells. He did a Post-doc at the University of Heidelberg (Germany) working on the cytoskeleton dynamics of the Malaria parasite Plasmodium sp and its structural organization. He took a position as a Research Support Specialist at the Electron Microscopy Resource Center of The Rockefeller University (New York, USA) and afterwards a position of Research Associate at the National Technology Institute in Brazil. Since 2015 he manages the Imaging sector of the Wellcome Centre for Molecular Parasitology at the University of Glasgow. Since his PhD, Leandro has applied optical, electron, super-resolution and cryo-microscopy in his work, as well as correlative microscopy.
Life Sciences Section Deputy Chair , St George's University of London
Ferran Valderrama
Life Sciences Section Deputy Chair , St George's University of London
Ferran is a cell biologist with research interest in cell polarity and migration in the physiological context of cancers of epithelial origin (particularly prostate cancer). Our laboratory has been developing 3D cell culture models aiming to recapitulate the early events observed in the glandular structures of the prostate that lead to prostate cancer. Using epifluorescence and confocal microscopy in live and fix specimens we aim to understand how changes in cell polarity and cell migration lead to early disruption of the epithelial organization of the glands (intraepithelial neoplasia) and subsequent proliferation and migration towards the lumen (intraluminal proliferation). We believe that cytoskeleton-adaptor proteins, such as the Ezrin-Radixin-Moesin family, may have an important role in controlling these processes. Since 2013, Ferran is also the academic director of the Image Resource Facility at St George's University that holds a light microscopy section including widefield, confocal and light-sheet imaging systems as well as an electron microscopy section.